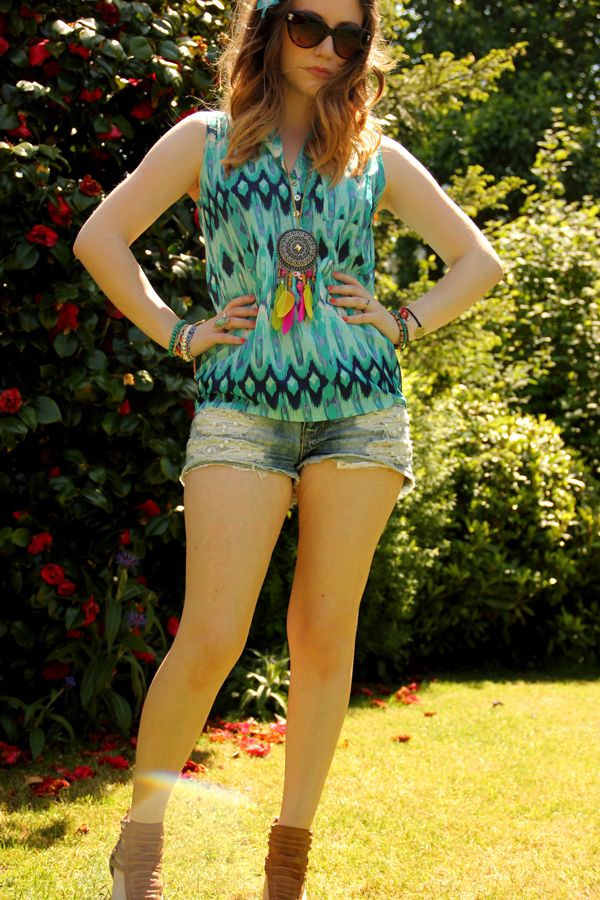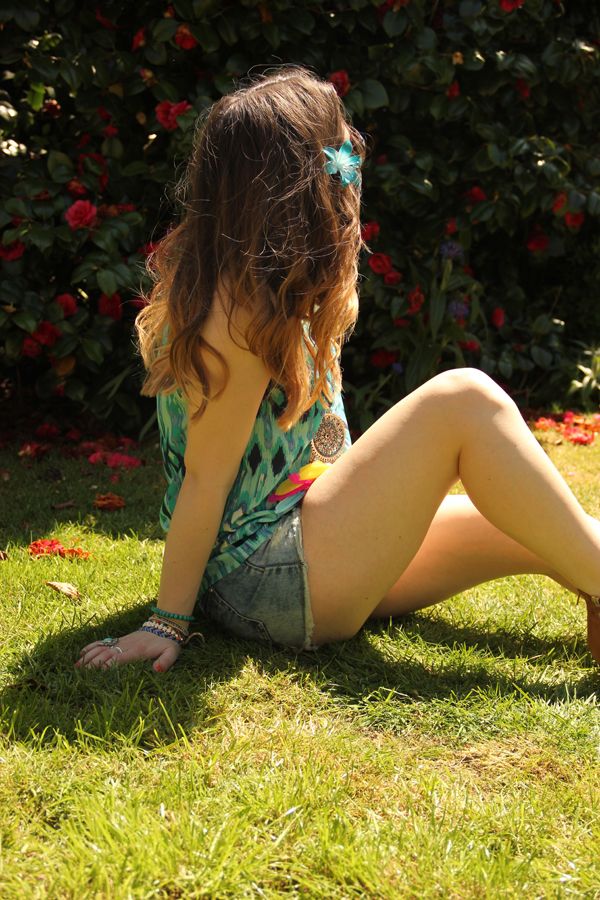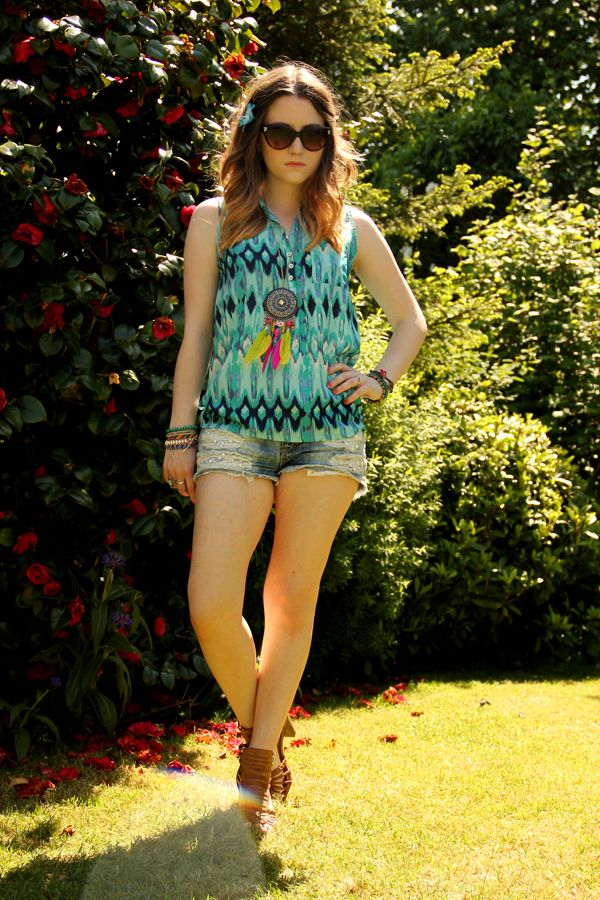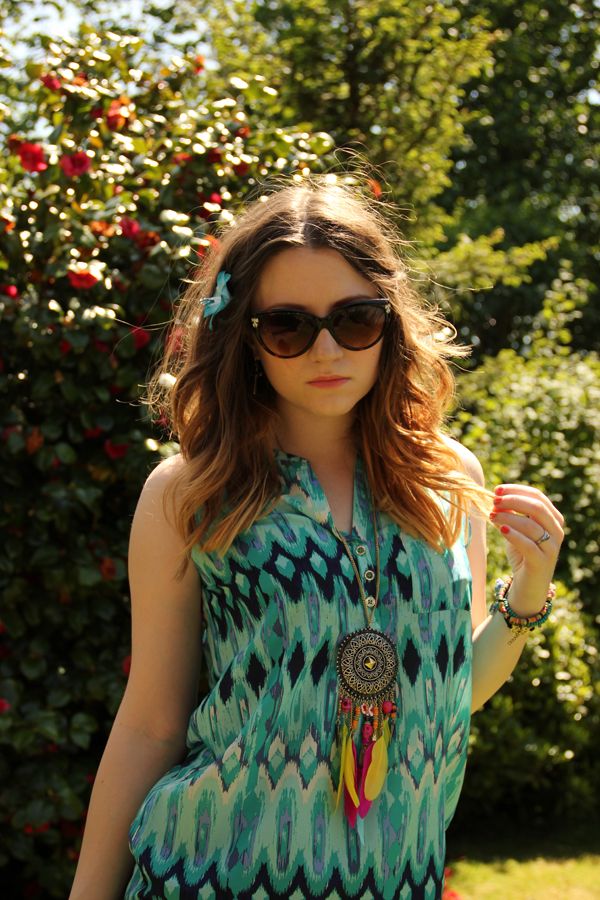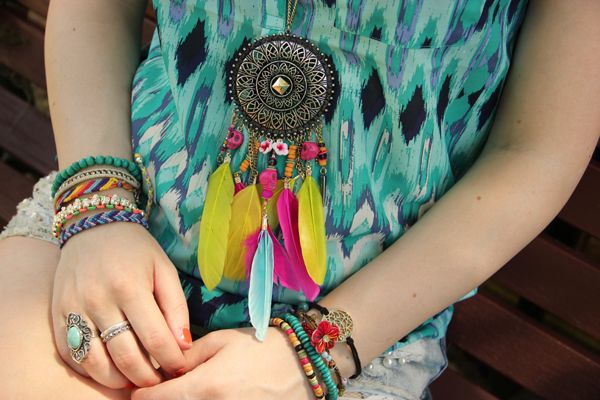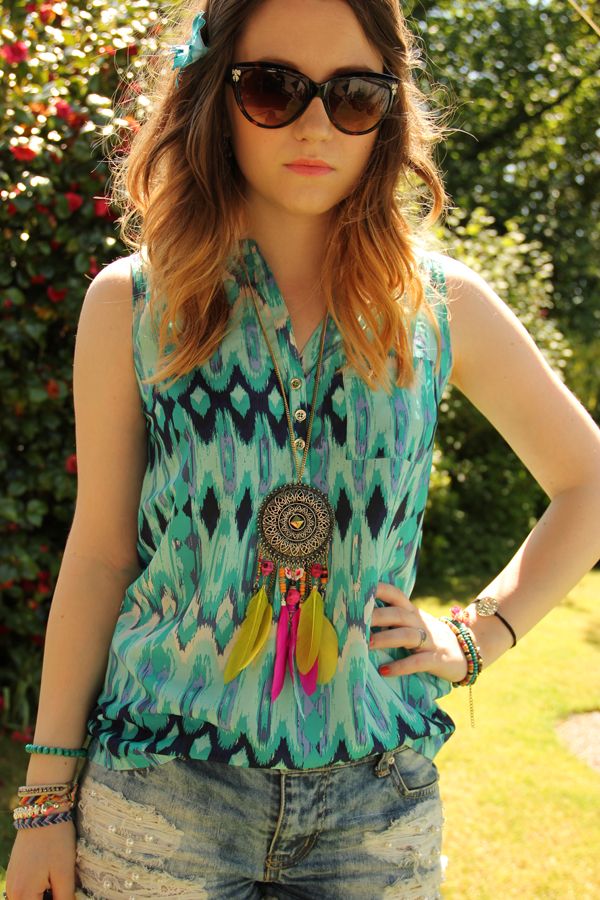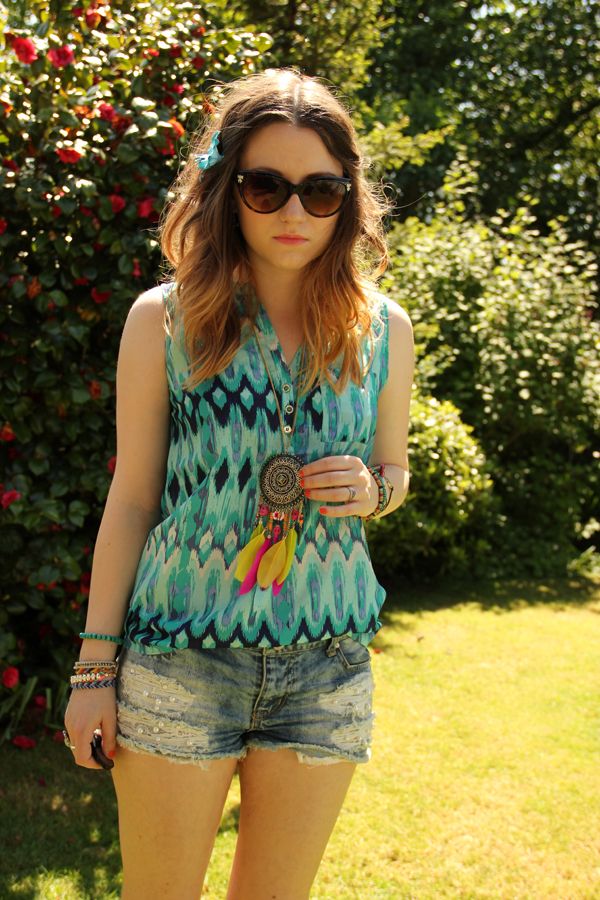 Top - H&M
Shorts - Primark
Necklace - Topshop
Shoes - Primark
Sunglasses - M&S
Bracelets -
Spirit Child
, H&M, eBay, Accessorize.
I took these photos last week when it was lovely weather, now it's raining and dull again! I got this top for a bargain £4.99 in H&M the other day, can you believe the price?! I've been wearing these shorts a lot recently (until the sun went in) and I looove them, they have little pearls stuck to them!
Incase you haven't noticed I have my ombre hair back, did it last week and I'm so glad it's back!
Right this is just a quick one today, off out with the boyfriend now!
Hope you're all having a nice jubilee weekend.
xxx