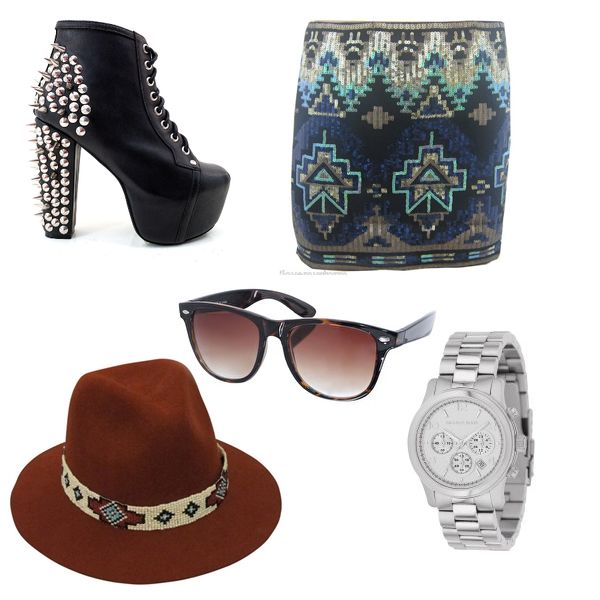 Boots -
Ever Ours
Skirt -
eBay
Michael Kors Watch
Hat -
The Native State
Sunglasses -
ASOS
Just a few things on my wishlist at the moment.
I'm loving these Lita copies from Ever Ours and at £25 you can't go wrong!
I fell in love with this sequin skirt when it was on Miss Guided but it sold out so quickly, luckily I found it on eBay so I'll probably be getting it soon. Perfect for Christmas coming up.
I'm still wanting a Michael Kors watch, I haven't actually owned a watch for years so it would be nice to have a lovely one. I may spend my Christmas money on this.
I adore this hat from Lovely Bird but it's a little expensive and pretty similar to one I already have. Anyway I just love the navajo print on it!
These sunglasses are so much like Ray Ban Wayfarer's and only £12, I've had them in my ASOS wishlist for so long, I better get them purchased soon!!