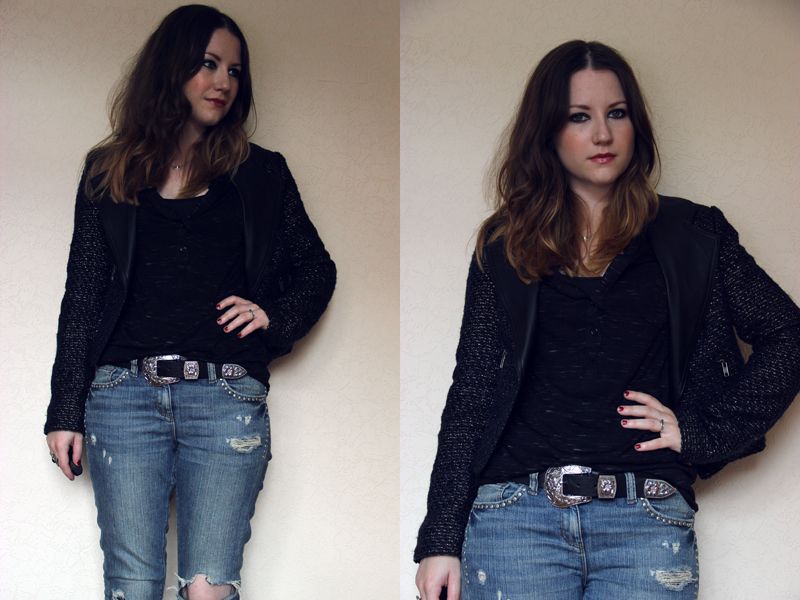 Hey everyone, I'm so sorry for the hiatus yet again, I'm such a bad blogger! I promise I'm gonna at least try to do some outfit posts this Winter!
I saw this jacket on the amazing
Lily @ LLYMRS
a few months ago and fell in love so when I saw it in my local Primark for £10 I had to grab it. It looks so much more expensive than a Primark jacket as well and is perfect for bringing in the metallics trend this season. I love the leather lapels too! You can easily dress this jacket up or down.
This outfit it pretty casual but the jacket adds a bit of spice to it which I love!
Jacket - Primark
Jeans - Topshop
Top - Next
Boots - Topshop
Belt - ASOS
Until next time, which hopefully won't be too long, have fun!!