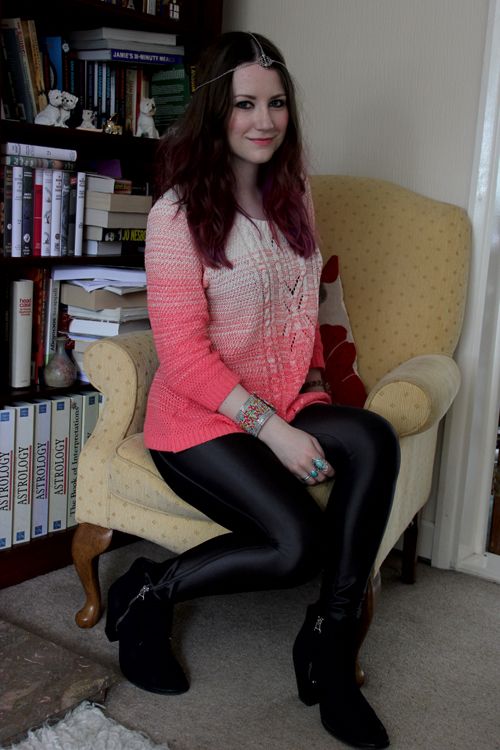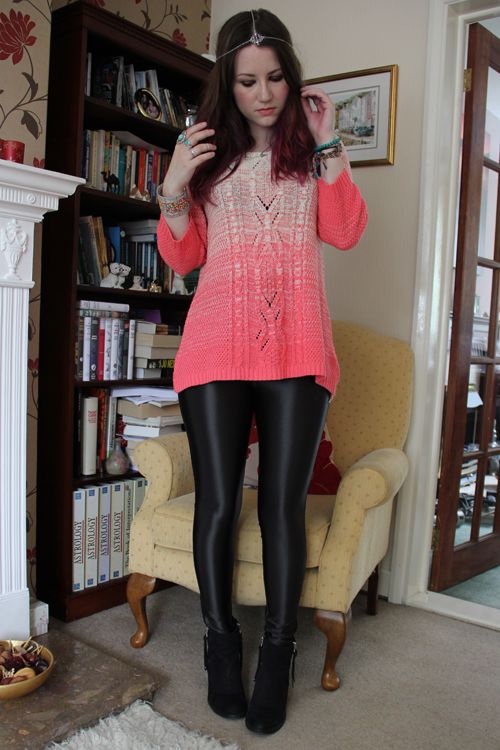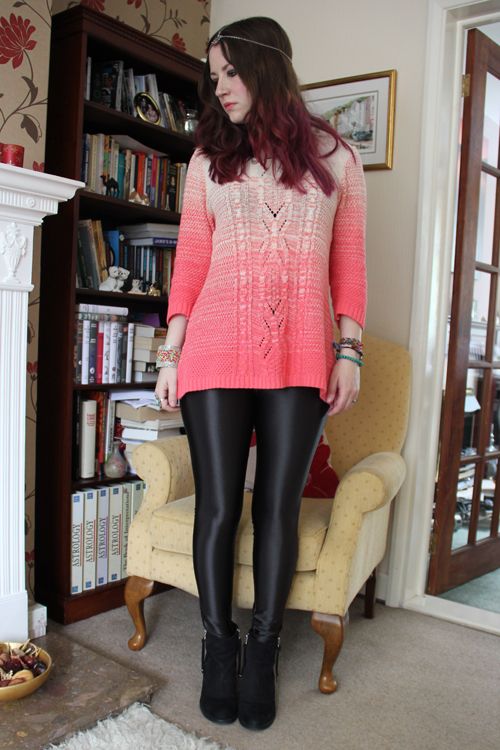 I'm back! It's been a long time since I last posted an outfit, infact it was way back when we had the one week of summer back at the end of May. Who is getting really annoyed with this rain now? I have bought so many clothes that are just hanging there waiting to be worn. My mum and dad have just flown off to Menorca for a week and I'm wishing I had gone with them, instead I'm sat at home babysitting my doggy! I'm hoping to get away somewhere (I'm hoping for Ibiza) with my boyfriend sometime this 'summer' though. Anyway, it's as always chucking it down so I've opted for indoor photos today, which I'm not a fan of but what can you do?!
As you can see I'm wearing DISCO PANTS! However these aren't American Apparel Disco Pants. I just couldn't bring myself to spend £70 on a pair of trousers, albeit, lovely, amazing, shiny, trousers but still...£70?! Nah, not for me. So anyway, I was very surprised and happy when I found out that
Glamorous UK
had their own version which by the way, are pretty much the same and a whole £40 cheaper. Yes please! So if you fancy some amazing disco pants but can't afford £70 then get yourself over to
Glamorous UK
, they also do a pewter version. If they had these in blue or purple, I'd have some of those too! (They are currently sold out, not surprising, I'm sure they'll be back in stock soon!)
This jumper is my 2nd fave item after my disco pants at the moment. I got it for £7 in the Tesco sale and it is just amazing, the quality is really good and it's such a nice colour. I wish they'd had my size in the turquoise one too.
Also check out my guest post over at
Chelsea Jade Loves
.
Disco Pants -
Glamorous UK
Jumper - Tesco
Necklace -
The Native State
Boots - Topshop
Headchain -
Little Teacup.